Earn EXTRA money
Welcome everyone into the New Year!  We would like to thank all the folks that bought any of our products last year.  We can boast that our company provides products that are sustainable and green.  We are doing our part to leave behind a clean planet.  Our products lower emissions, reduce fuel consumption, and give more power to diesel engines.  What me could you ask for if you operate a diesel?
The best part is our Products are "Sustainable".  That's correct!  Once you add our product you get Free Fuel Treatment for the life of the engine.
Want to give you an update on last year's milestones.  1) Vapster-Diesel products came in First Place at the 2017 Toyota's Green Grand Prix in April at Watkins Glen International Raceway for "The Highest Fuel Mileage for a Modified Diesel 4 Cylinder engine".  The placement of a Vapster-Diesel RV-3300 on the engine of a 2006 VW Jetta TDI was the only change to the car.
2) Milestone number 2 was having dyno tests completed on a 2007 Chevy Duramax.  We tested at two different dyno facilities in South Florida.  We tested for horespower.  The stock issued 2007 Chevy Duramax 6.6 L is rated at 360 HP.  We tested the Baseline and sure enough the Dyno tested the engine stock at 360 HP.  After engaging the Sustainable Onboard Fuel Treatment System (The Vapster-Diesel RV-4400) to the Duramax the Dyno recorded 372 HP.  The Vapster-Diesel RV-4400 gave the "Duramax" a total of  12 More Horsepower.  Not Bad for a bolt-on Fuel Treatment System.
3) We will be completing EPA Standardize TESTS in February.  This includes the EPA FTP 75, the HWFET, and the US06.
4) I personally entered an entry into the Annual Spin Motor Build-Off.  It was a labor of love and I learned alot.  Next years entry will be a doosy.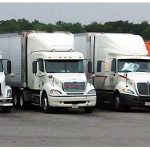 We are looking for owner/operators with Freightliners who would like to earn EXTRA money as they drive.  Correct we are looking for Drivers to make extra money in the S.E. Florida area.  If you can keep accurate fuel logs for 90 Days we will pay you $700.  That's correct drive and earn extra pay.  We are looking for a select few who can operate their truck and keep accurate fuel logs.  The applicant must meet the minimum requirements: have a well maintained Freightliner with a Detroit Diesel Series 60 Engine, live in the S.E. Florida area, and be able to collect and record accurate Fuel Mileage logs.  If you qualify you will be allowed to use our equipment for 90 days.  Most of our customers save and pocket around $700 in fuel savings.  If you would like to find out more details call 954-296-2559.